Christ Centered Christmas Kit
Want some help focusing on Christ more this year? Our Christ Centered Christmas Kit gives you some really practical tools to help accomplish just that!
Get immediate access to this full digital kit which helps you to pare down and focus on what's really important, take a journey through Scripture, and learn how to cherish Christ more this Christmas season. (And teach your kids the importance of it all in the process)
Purchase Now!
Teaching our kids (and instructing our own hearts) about the true meaning of Christmas shouldn't be difficult...
But I know from personal experience how hard it can sometimes be to think of and fit Christ-Centered activities and conversations into our every day busy schedule.
That's why I created these tools to give you that little extra boost you need to help yourself focus more on Christ, better answer your kids questions, and live through the month of December with intention and focus.
Here's what you get:
Six part audio series (see sample below)
Celebrating a Christ Centered Christmas eBook
Gospel-Centered Christmas Bible Verse Cards
Scripture Art Prints - Christmas Edition
Printable Gift Tags

Printable Advent Calendar Cards (two versions)

Family Christmas Planner

Christ-Centered Advent Calendar
What's Included In The Kit...
6 Part Audio Series
Access to 6 audio lessons that walk you through the true meaning of Christmas, why Christmas time is such a celebration, how we can focus on the Gospel more in our daily lives, and traditions and routines throughout December to help you focus more on CHRIST!
Here's a sneak peek inside the audio series. Listen in:

Celebrating a Christ-Centered Christmas eBook
Would you prefer to read through the series than listen to it? You have the option with the eBook that's included!
Gospel-Centered Christmas Bible Verse Cards
One of the best ways to focus on Christ this Christmas is by reading and memorizing God's Word. We've made it simple to do so with these Christmas related Bible verses all ready to print out on these beautiful cards.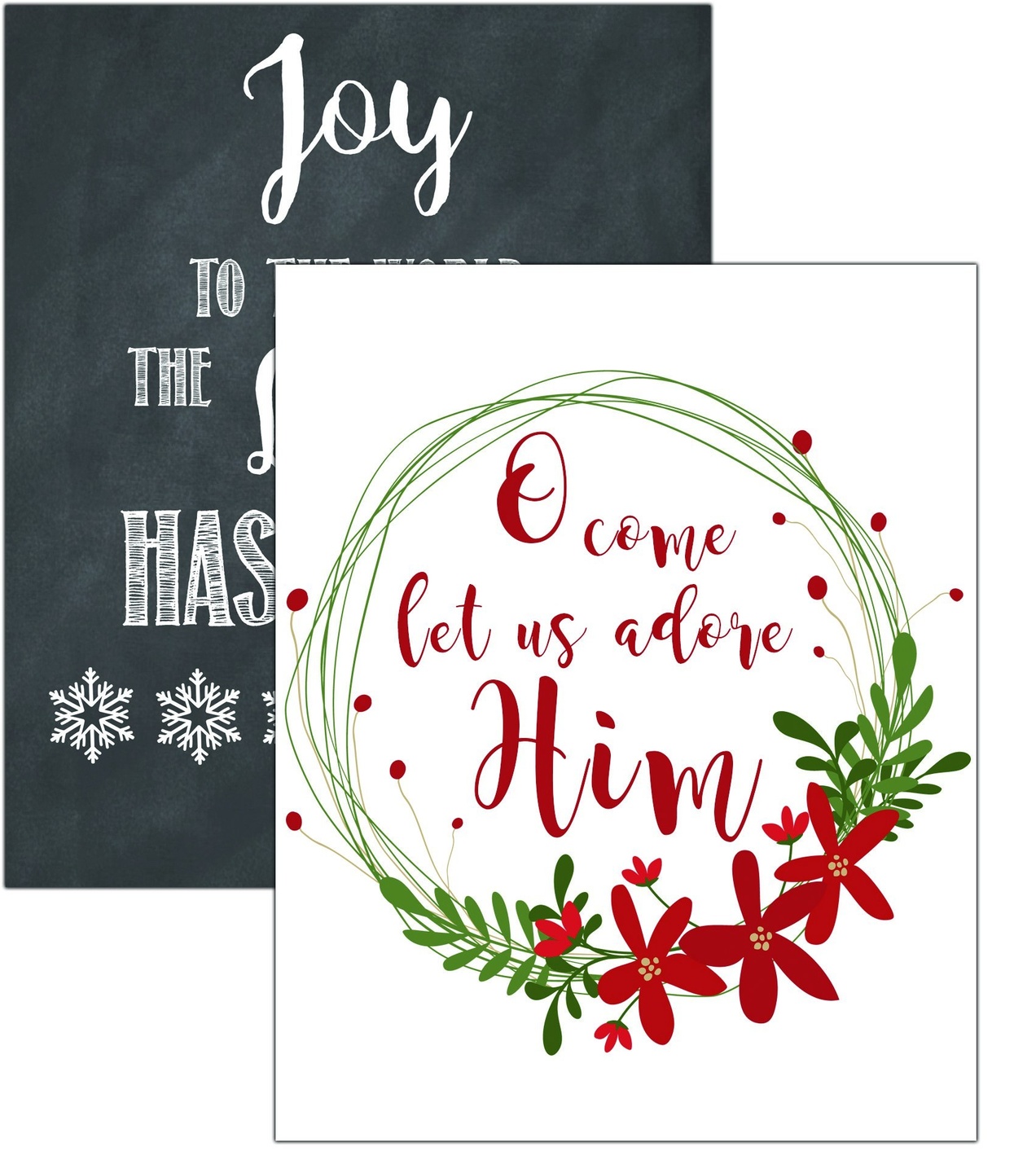 Scripture Art Prints - Christmas Edition
Download two printable Scripture art prints that are perfect for Christmas. Put up in your own house to remind your family about the true reason for the season OR give as a beautiful gift to someone.
Printable Gift Tags
Looking for a fun way to spruce up your Christmas gifts? Download these FREE printable tags as a fun bonus!
Printable Advent Calendar Cards
Our family loves doing an advent calendar, so what better way to focus on Christ than with a Scripture based advent calendar? Simply print the cards, cut them out, and stick them in the pockets of your advent calendar.
Family Christmas Planner
Everything you need to effectively plan this Christmas season! Includes: December calendar, Christmas card checklist, Gift tracking sheet, Christmas party planner, Christmas to-do list, Christmas baking tracker, Christian traditions worksheet, Serving list, and Scripture advent reading tracker.
Family Christmas Planner
As an awesome bonus, get access to our new Family Christmas Planner! You can of course get through this season without planning much. But why add all that extra stress and chaos?
I've learned that when I can take just a little bit of time to plan ahead, I can use my time so much more effectively and efficiently. So I put together this Family Christmas Planner to help.
The family planner includes:
A December Calendar to keep track of all your activities
A Christmas Card Checklist so you don't forget anyone
Gift List Tracker so you can stay on budget and give meaningful gifts
Christmas Party Planner to take the headache out of planning a fun party!
Christmas To-Do List (Does anyone else feel like there's just too much to keep track of in December?!?)
Christmas Baking Tracker so you can create a fun and memorable baking day with friends and family
Christmas Traditions Tracking Sheet so you can start establishing meaningful traditions that last year after year
Christmas Serving Sheet to help you be more intentional with your serving this year
Advent Scripture Reading Tracking to really help you focus on Christ this year!
Christ-Centered Advent Calendar
Advent calendars with little pieces of chocolate or a little goodie each day can be fun, but it doesn't do much to point us back to Christ.
A beautiful way you can intentionally focus on the Gospel and learn more about our savior is with a Scripture based Advent Calendar.
And we've made it easy for you! All you have to do is print off the cards (You choose between the large format or the small), cut them out, and each day of December read the Bible verse or passage.
I've intentionally designed this calendar to walk you through the story of Christ. You will start with some Old Testament passages that prophecy the birth of Jesus, then move on to the shepherds, wise men, Jesus in a manger, and how this all affects our daily life.
This Kit Is For You If...
Want to recapture CHRIST in your Christmas
Need a little direction for Christ centered activities this Christmas season
Are looking for some great new Christ centered printables
Want to deeper your understanding of what finding Christ in your Christmas really is all about!
YES, I WANT IT!